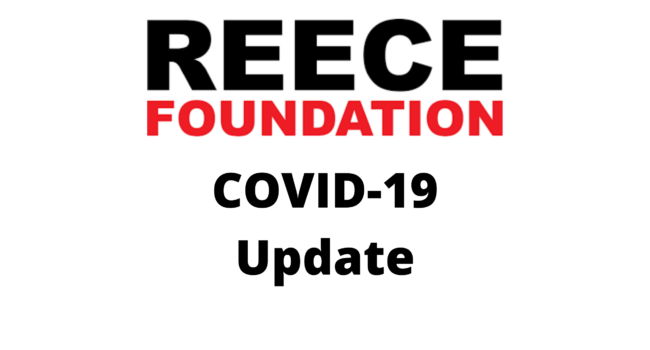 Funding for STEM Projects Affected by COVID-19
14th April 2020
The Reece Foundation continues to provide funding to organisations which deliver STEM activities to young people and have been affected by the COVID-19 crisis.
Many have quickly adapted to the challenge by creating home learning activities for families, running webinars and offering online support for teachers and students. 
Life Science Centre, Northumbria University's NUSTEM, Newcastle University's STEM Outreach team, and Girlguiding North East are just a few of the Foundation's local partners that are providing brilliant home learning resources.   
Nationally, organisations including STEM Learning and Founders4Schools also have activities for families to try at home as well as resources and webinars aimed at teachers and students.  
The Women in Engineering Society has also brought together a great list of resources for Women in Engineering Day on June 23.
The region's biggest STEM careers fair Bring it On – supported by the Foundation for the last three years – has also gone virtual, launching a new online resource for the school community.
Each week from the start of June, a new episode will be released showcasing a different leading North East engineering company – including Pearson Engineering Ltd, part of the Reece Group. 
A huge thank you to all those who took the time to shine a light on what engineering is all about.
Equipment funded by the Foundation has also been mobilised during the crisis to provide PPE for frontline NHS staff. At Egglescliffe School in Stockton-on-Tees, a 3d printer purchased for young engineers was put to good use producing hundreds of face masks to local hospitals. Well done to all involved. 
Anne Reece, chair of the trustees, Reece Foundation, said: "Providing young people with stimulating activities is more important now than ever as they face a potentially long period of time at home and away from school.
"We know that many organisations are coming up with new ways of working such as running online STEM activities and virtual sessions.
"It is also vital that existing STEM projects are supported through this crisis and the recovery that follows so that they can continue their important work inspiring the next generation of scientists, innovators, and engineers."
If you are looking for funding for a STEM education project in the North East or are an organisation delivering STEM activities for young people and require support, please contact: enquiries@reece-foundation.org
Back to News