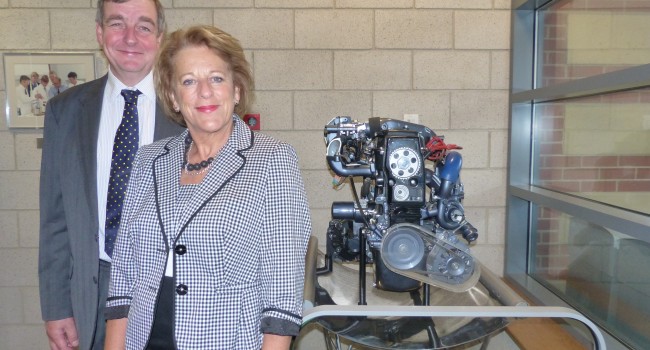 Reece Foundation funds Sixth Form Engineering Scholarships at the RGS
26th September 2014
Reece Foundation is offering two fully- funded sixth form places at the Royal Grammar School from September 2015. Applications for places are invited by RGS from boys and girls in maintained secondary schools who will be completing their GCSEs in summer 2015. Successful candidates will be able to demonstrate a strong interest in, and aptitude for, engineering as a future career; will be predicted A or A* grades in maths and science subjects at GCSE; and will be prepared to follow A levels in STEM subjects (sciences, technology, mathematics) which will equip them for application to university engineering courses.
The Reece Foundation endowment will cover all school fees at the RGS: the only "extras" are school dinners, music lessons and extracurricular trips etc. The school provides all books, exam entry fees and a host of extra-curricular activities within the school fee.
Offers of Reece Foundation Scholarships will be made after interview by the school at which candidates will be expected to demonstrate their commitment to a future in engineering. Reece Foundation Scholarships are not means-tested: however, if more than two candidates satisfy the school's criteria for entry on to this scholarship programme it reserves the right to give precedence to boys and girls from low-income homes.
The application deadline for the Reece Foundation Sixth Form Engineering Scholarships is Monday 17th November 2014. For full details of how to apply and for sixth form courses at the RGS, please contact the school's Admissions Officer, Ali Perry – admissions@rgs.newcastle.sch.uk Tel: 0191 2128968.
Headmaster Dr Bernard Trafford commented: "We share the passion of the Reece Foundation (always a generous supporter) for encouraging young people into engineering. At the RGS we offer outstanding facilities and teaching and hope that these scholarships will attract some of the bright engineers – girls and boys alike – of the future to take the opportunity furnished by the Reece Foundation for a flying start and a fast track to engineering courses at top universities."
Trustee of the Reece Foundation Anne Reece, said "The Reece Foundation is delighted to be able to offer two young people the opportunity to take advantage of the superb facilities and teaching available at the Royal Grammar School in the fields of science, maths and technology. The Foundation seeks to encourage more exceptionally able students to pursue careers in engineering – for the benefit of themselves , the region and the country as a whole , and this is one of the ways in which it is fulfilling that aim."
Back to News