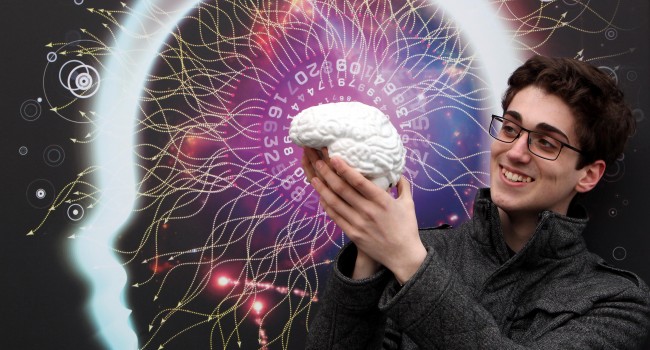 Villiers Park STEM Scholars Programme Tackles Social Mobility
4th May 2016
A new programme has launched on Tyneside to tackle the region's skills gap and encourage more young people to go on to study STEM subjects at university.
Reece Foundation has teamed up with national social mobility charity Villiers Park Educational Trust to help talented students from six Tyneside schools reach their full potential.
The Scholars Programme aims to tackle the issue of substantial underachievement by many able young people from less advantaged backgrounds and make a real difference to social mobility in the UK.
Higher Education Funding Council figures show that in wards in the region, the progression of young people into higher education is as low as 9.2% compared to the UK average of 34.6%.
The data reveals a postcode lottery, with the figure just 9.8% in Walker, Newcastle, but 82% just a few miles away in Jesmond.
There is also a widening gap between young people in London and the rest of the country. Latest estimates suggest that London's young people are, on average, 36 per cent more likely to progress to higher education compared to young people from elsewhere in the country.
Villiers Park Educational Trust runs successful programmes across the UK to improve the aspirations and attainment of local students. Now, thanks to funding from the Reece Foundation, their latest programme will include six schools in Newcastle and North Tyneside.
Over a hundred pupils from Benfield School, Excelsior Academy, George Stephenson High School, Longbenton Community College, Seaton Burn College and Walker Technology College, will take part.
The Reece Foundation was set up in 2007 by the late Dr Alan Reece, founder of innovative engineering firm Reece Group and pledged an initial £11m to help inspire the next generation of engineers in the North East. The Foundation continues to be supported by Reece Group and the Reece family.
Reece Foundation trustee, Simon Gilroy, said: "We were approached by Villiers Park to sponsor a few places on residential courses that would help young people in the area to gain access to university to study STEM subjects.
"I then visited their programme in Swindon, and was particularly encouraged by the confidence, maturity, determination and aspirations of the students and was impressed by the wider impact Villiers Park is having in their schools.
"I met students who had been at risk of being excluded from school, but under the programme they were thriving. This then had a knock on effect amongst their peer groups, raising aspirations.
"We asked them if they would run a programme here on Tyneside instead so that more young people could benefit.
"I am confident that working with Villiers Park will help the Reece Foundation to achieve its objective of promoting engineering and manufacturing through supporting education in the North East."
Reece Foundation chair, Anne Reece, added: "There remains a lot of untapped talent in the region and we hope that by taking part in this exciting programme more bright young people will pursue careers in engineering and go on to reach their full potential."
Deborah Richardson, Programme Director, Villiers Park Educational Trust, said: "We have developed a programme that has evidence of success elsewhere in the UK. Higher Education Funding Council figures show that in many areas in Newcastle the progression of young people into higher education is 15% or less compared the UK average of 34.6%.
"Clearly there is much to be done to raise the aspirations and the exam results of those from less advantaged backgrounds in the area.   We are, therefore, really pleased to be able to launch the Scholars Programme in Tyneside with the support of the Reece Foundation.  The charity has a track record of helping to improve the life outcomes for young people in the region and between us we have the experience and expertise to guide both the students and their schools on the improvement journey.  On a personal level, I was brought up and educated in the region so I am proud to be involved in this programme."
Using one-to-one sessions with learning mentors; undergraduate e-mentors; workshops, masterclasses and residential courses, the programme sets out to develop the personal and academic skills essential to enable students to fulfil their potential.  The participating schools benefit from access to the Villiers Park Advisory Service, allowing teachers to reflect on teaching and learning in the everyday classroom.
Craig James, science teacher and STEM co-ordinator at George Stephenson High School, North Tyneside, said: "As a school which aspires to continue the expansion of our STEM profile not only across all curricula but also within our local community, I believe this initiative is an invaluable opportunity to provide the inspiration and support for students to achieve their potential in STEM subjects and careers."
Emma Ross, a student at Longbenton Community College, added: "The Villiers Park Scholars Programme has really helped me to feel more comfortable thinking about the future. My mentor has helped me look into university courses, which I wouldn't have done without her. We have also started to look at revision techniques together and how to organise my time the best way I can. It's very beneficial."
For more information visit http://www.villierspark.org.uk/
Back to Case Studies